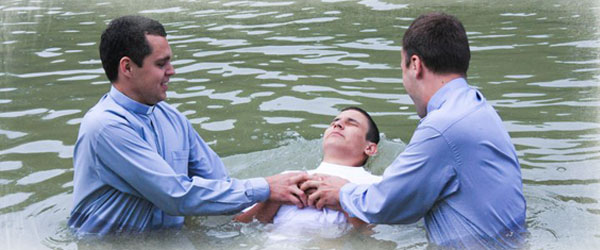 Three persons from "New Hope" church in Uzhgorod were baptised last week. Norby was one of them. The young man took part in our school programs, then visited Christian camp and invited Jesus into his life. This is his brief testimony:

"My name is Norby. I was born and grew up in Uzhgorod. Though I study at school I've already tried lots of bad things. One of the "Nova Nadiya" volunteers was giving lectures in our school. They told us about the camp and everyone was invited. But I had some fears about it. I thought that could be a bait and they would take us abroad for organ's transplantation.
Some of my classmates agreed to go and so did I. I thought the more of us went, the easier it would be to defend each other. I couldn't imagine that they would tell us about Jesus. Then I understood that it was an ordinary camp. I came back home not being taken for transplantation. I visited meeting in "Nova Nadiya" church and during the preaching understood that I am sinful, need repenting and choosing God's side. I made the decision and felt a big relief. I believed what Scripture says. God has accepted me and I became His child. God gave me great friends and they are my new family now"